We are an independent insurance agency who opened our doors in 2004. We started with the idea that we would be a local, independent, multiple-lines insurance broker. Cordell Insurance Agency is located locally in Old Hickory. We offer personalized service to Nashville and the greater Middle Tennessee area. We have also added service to the state of Kentucky.
Our goals are to get to know our families by name and to give them the best insurance products. At Cordell Insurance Agency, we work with top-notch insurance companies like Safeco, Travelers, and Progressive to provide you with the best insurance options. Because we are a local, independent insurance agency, we are here for you when you have a claim.
In 2010, the partnership between Bobby and Kay Cordell, the original owners, unfortunately ended. Kay Cordell transformed into the "Insurance Ninja" and kept at it. Cordell Insurance Agency has been a huge blessing that has allowed her to support her two school-aged children while she was a single mom.
The agency has blossomed since then and has has grown to include a few more Insurance Ninjas. In addition to providing superior insurance products and services, we enjoy the relationships we have with our clients – laughing and crying with them. At Cordell Insurance Agency, we view our clients as family. And we are proud to be your Insurance Ninjas!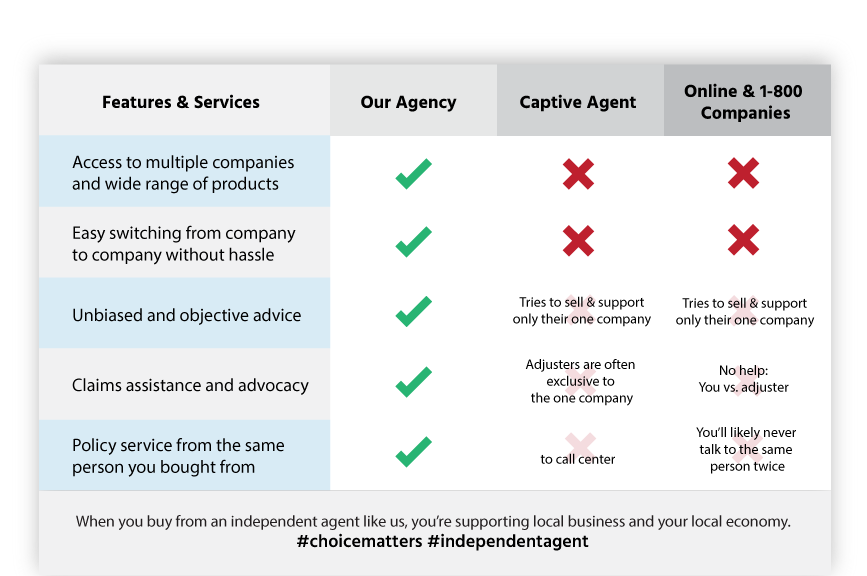 Unlike a captive, or direct insurance company who only offers their own proprietary products, our agency is 100% independent of any one company. Many insurance consumers don't fully understand just how important that really is. When it comes to something as important as insurance, it's imperative that you work with an agency who has an in-depth knowledge of multiple insurance products, companies, and guidelines — not just one.
At the end of the day, what separates one agent from another, is their ability to proactively service their policy holders, and their knowledge of the insurance industry, products, and different situations that may present themselves to their clients.