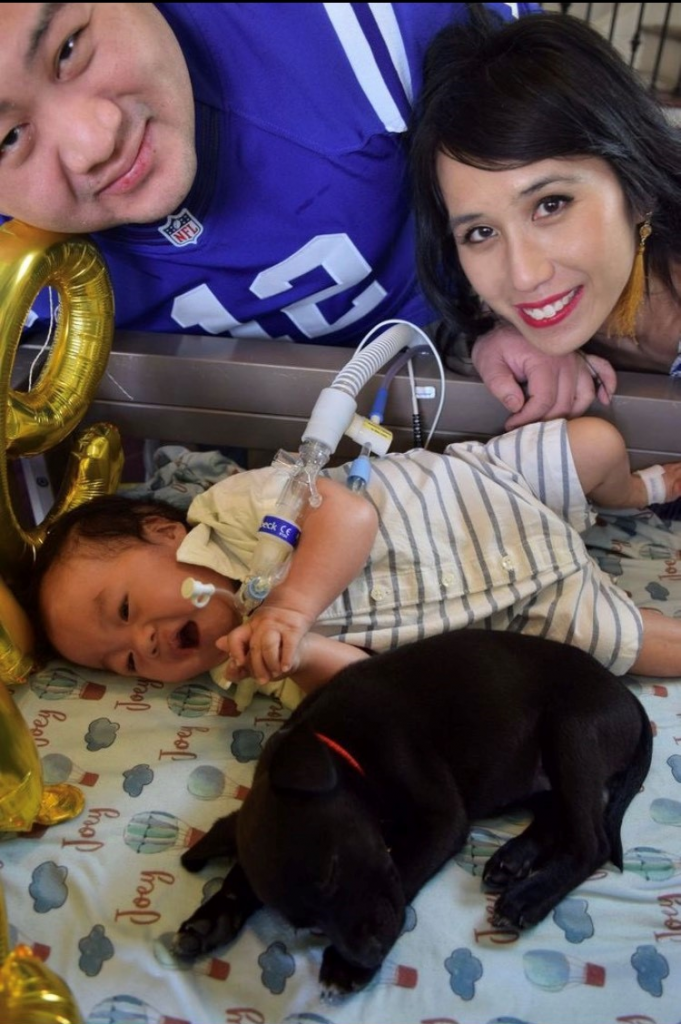 We have had lots of requests for updates on Baby Joey. If you haven't met Joey, start here to read his story. It's incredible.
We are thrilled to let you know that Joey is home from the hospital! His health is stable, but he still needs lots of support. Joey has nurses watching over him day and night. He loves to play and smile with his parents, siblings, nurses and therapists. Kay even takes him on short walks when he is having a really good day!
Most recently, he celebrated his FIRST BIRTHDAY at home with his friends and family! Joey's friends from the hospital came to visit. His neighbors brought their puppies for a playdate. His grandparents and cousins came to visit, too! Joey had several birthday cakes and was able to taste some cake, too!
We will continue to post updates so that you can follow Joey's progress. Thank you for your support, love and prayers as Kay and the agency navigate business while caring for Joey.